QUALITY. DESIGN. INNOVATION
We at Golden State Trailers are passionate about our work and about our clients. We spent months researching the "Food Truck", "Catering" and "Concession" Industries, consolidating only what is best in the industry and applying it in our trailers. Our trailers are beautiful on the outside, exquisite on the inside and durable for many years to come.
OUTSTANDING CUSTOM TRAILER MANUFACTURER
WE CAN BRING
YOUR VISION TO LIFE
All while providing the durability, craftsmanship, and efficiency.
We pride ourselves on our competitive pricing, knowledgable support staff, impeccable engineering, and unwavering commitment to quality.
Start Your Project Today!
It's easier than ever to start your own business in the food trailer industry. We would love to help you get started and help you every step of the way. Call today or request a quote online!
Start right now
We manufacture trailers for all types of businesses
Asian Food Trailers
Bakery Food Trailers
Barbecue BBQ Food Trailers
Beverage Food Trailers
Boba Food Trailers
Burgers Food Trailers
Catering Food Trailers
Coffee Food Trailers
Concession Food Trailers
Corn Roasting Food Trailers
Cupcake Food Trailers
Donut Food Trailers
Fish and Chip Food Trailers
Fried Chicken Food Trailers
Gyro Food Trailers
Hot Dog Food Trailers
Ice Cream Food Trailers
Juice & Smoothie Food Trailers
Kabob Food Trailers
Lunch Serving Food Trailers
Mexican Food Trailers
Mobile Kitchen with Cooking
Packaged Foods Trailers
Pasta Food Trailers
Pizza Food Trailers
Salad Food Trailers
Sandwich Food Trailers
Snowball Food Trailers
Taco Food Trailers
Thai Food Trailers
Waffle Food Trailers
Golden State Trailers custom builds high quality Food Trailers. Our commitment to excellence in design, craftsmanship and culinary knowledge has earned a reputation as a leading builder of mobile kitchens in the California and across the country.
We Stand Behind What We Sell
The Golden State Trailers Way
Golden State Trailers was formed to offer the shortest build times, rock bottom pricing, and the best food trailers manufactured today. Guided by good small business values, our goal is not just to build top-quality trailers, but to take part in the growth of individual mobile food businesses and the community it serves.
Being in the industry for over 5 years, we have come to understand that every mobile food business has its own story and unique needs and goals. As a family-owned and operated business, our clients can expect to be treated like part of the family before, during, and after the project is complete.
We are certified to build in all 50 states and will work with you closely to ensure that your food trailer or concession trailer will pass all local health and fire codes and food trailer regulations. We have amassed an impressive collection of metal fabrication equipment and tools that allow us to build better trailers at shorter timeframes, so that your business will be on the road before you know it.
Golden State Trailers has been manufacturing the highest quality food trailers and selling them throughout the state of California for the last 5 years. Located in California, the company has established itself as a leader in the food trailer industry, producing trailers that are both stylish and functional.
The company was founded by a group of experienced entrepreneurs who saw a need for high-quality food trailers in the bustling food industry of California. With their combined expertise in manufacturing, design, and customer service, the team at Golden State Trailers set out to create the perfect food trailer.
After years of research and development, Golden State Trailers unveiled their first line of food trailers, which quickly gained popularity among food vendors throughout the state. The company's trailers are known for their durability, functionality, and sleek design, making them a top choice for food vendors looking to take their business on the road.
In addition to their durable construction, Golden State Trailers' food trailers are also equipped with all the necessary features to ensure that food vendors can serve their customers safely and efficiently. This includes commercial-grade appliances, spacious prep and storage areas, and easy-to-clean surfaces.
Golden State Trailers offers a wide range of food trailer options to meet the needs of every food vendor. Their trailers come in a variety of sizes and styles, from small and compact trailers that are perfect for events and festivals, to larger trailers that are ideal for long-term use in busy city streets.
Aside from their high-quality food trailers, Golden State Trailers is also known for their exceptional customer service. The company's team of experts is always available to answer questions and provide assistance to customers, whether they are looking to purchase a new trailer or need help with maintenance and repairs.
Overall, Golden State Trailers has established itself as a leading manufacturer of food trailers in California. With their dedication to quality and customer service, the company continues to provide food vendors with the perfect solution for taking their business on the road.
WE'RE NOT JUST ABOUT SELLING FOOD TRAILERS
We're about solving problems - and we're in it for the long haul.
We're about solving problems – and we're in it for the long haul.
With the largest inventory and variety of trailers available, and an unmatched commitment to excellence in customer service, Golden State Trailers promises to deliver.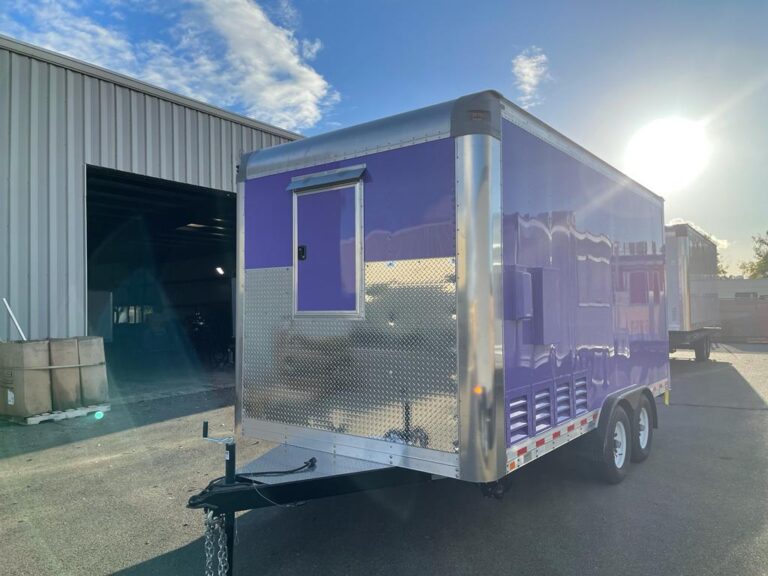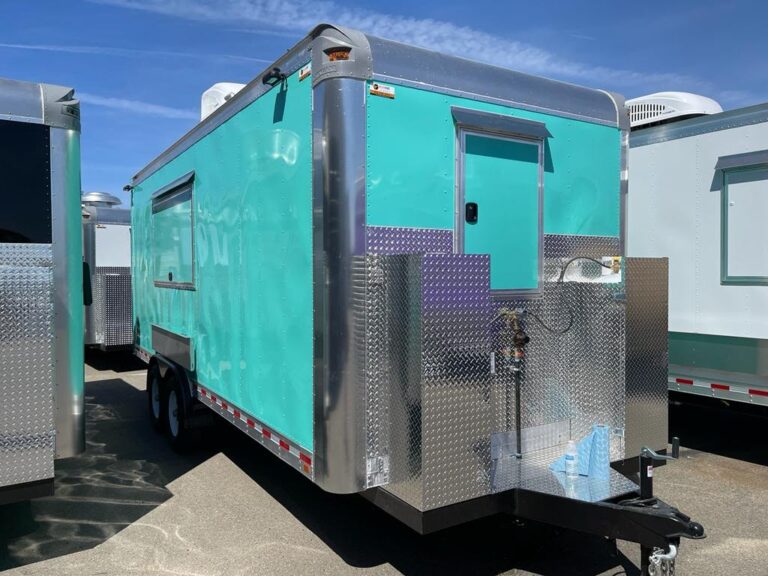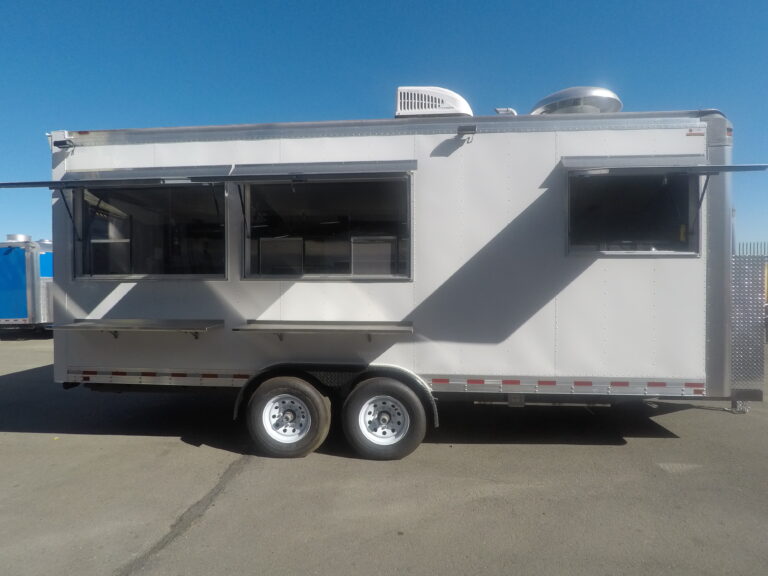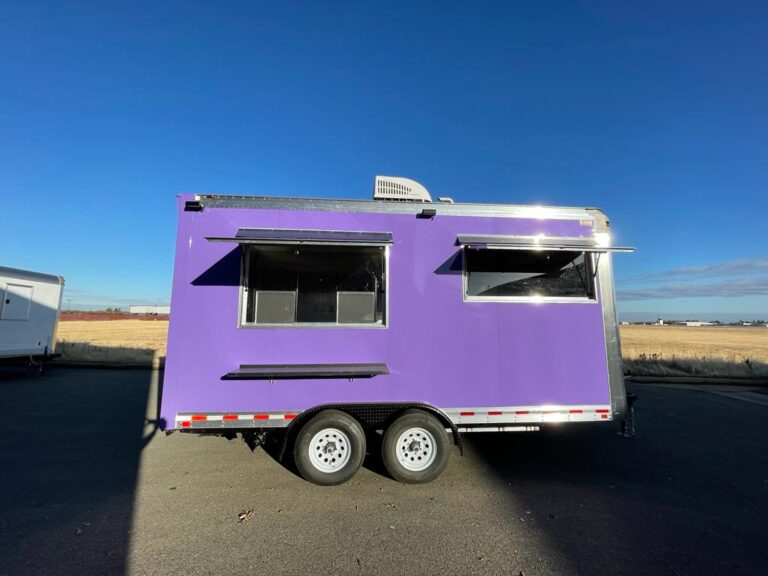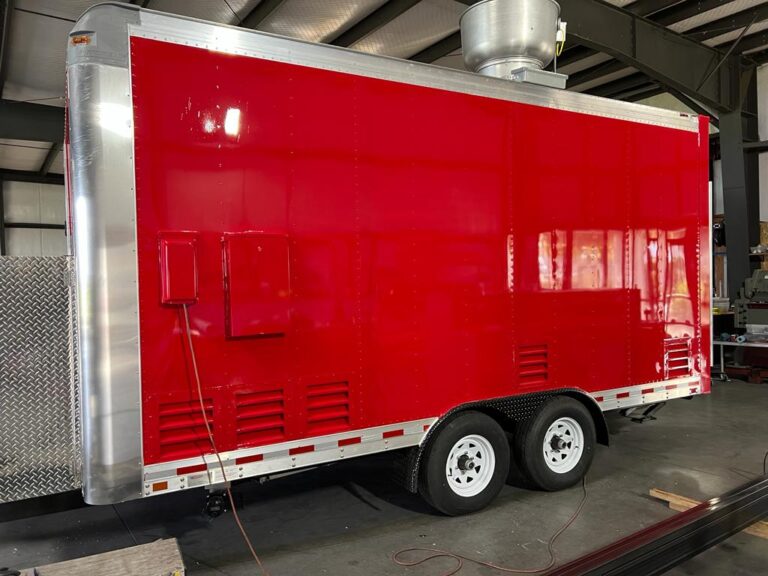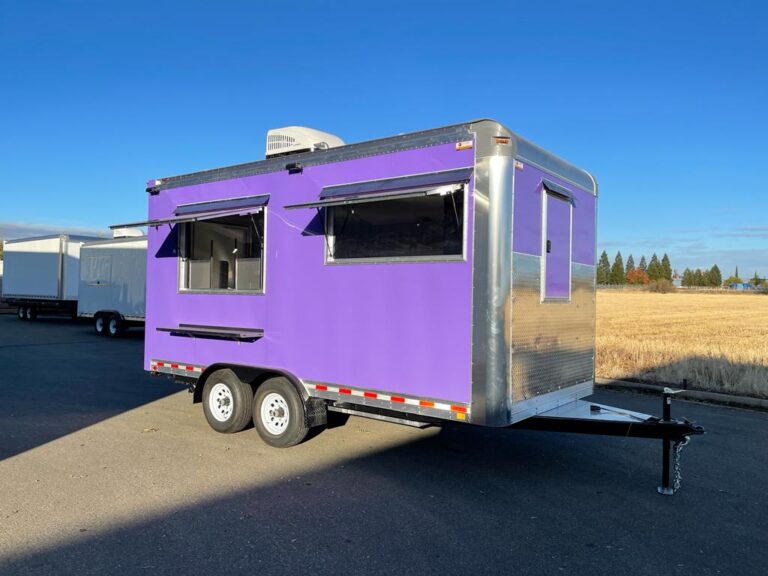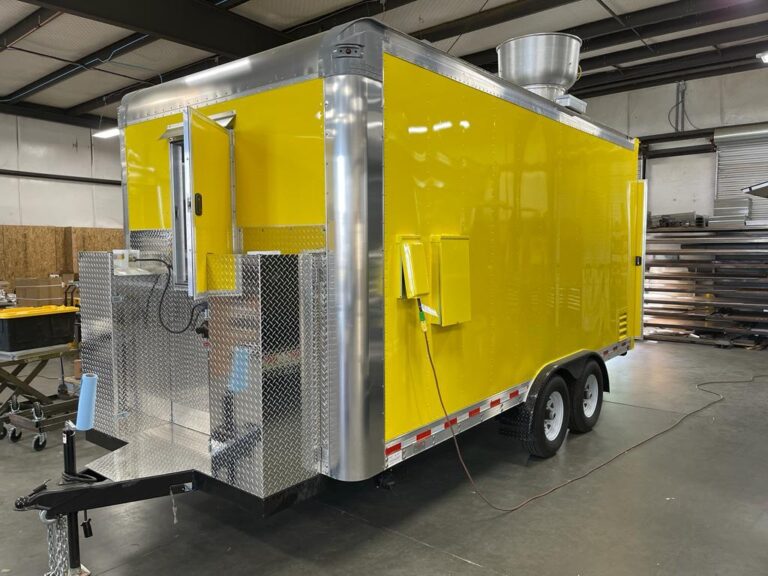 Why choose Golden State Trailers?
WE CREATE TRAILERS IN WHICH IT IS COMFORTABLE TO WORK!
We have spent many years to create the right arrangement of equipment for quality and comfortable work in the trailer.
Custom Food Trailer and Truck Builders Near Me
When it comes to selecting and installing equipment, we are the experts. Our team carefully selects the best equipment for each trailer and truck based on the customer's specific needs, ensuring that they have everything they need to create their culinary creations.
At Golden State Trailer, we believe that our custom food trailers and trucks are the best value for money on the market. Our team works hard to keep our prices competitive, without sacrificing the quality of our products or services. We know that our customers have a choice, and we want to make sure that they choose us for the best value and service.
Once our team has completed the build of a food truck or trailer, we conduct a thorough final inspection to ensure that everything is up to our high standards. We also provide a product demo to our customers, so they can see firsthand how their custom food truck or trailer works. Customer satisfaction is our top priority, and we strive to make sure that every customer is completely happy with their purchase.
Looking for custom food truck manufacturers near you? Look no further than Golden State Trailer! As one of the top food truck manufacturers in California and the USA, we are dedicated to providing our customers with the highest quality products and services. Contact us today to learn more about our custom food trailers and trucks.
Top-Rated Food Truck Company and Manufacturer in the USA
As the leading food trailer builder in California, we provide individualized attention to each of our customers. We know that every project is different, and we take pride in designing custom trailers that meet our customers' specific requirements. From design to construction, we work closely with our clients to ensure that every detail is just right. Our team of experts has years of experience in the food trailer industry, so you can trust us to build the perfect trailer for your business.
At Golden State Trailer, we understand that the emotional experience of your customers is just as important as the quality of your food. That's why we put a strong emphasis on creating an environment that is welcoming and enjoyable for your customers. Our trailers are designed with the customer experience in mind, ensuring that they feel comfortable, safe, and happy while enjoying your delicious food.
We also understand the importance of time when it comes to building and delivering your food trailer. That's why we offer a quick turnaround without sacrificing quality, ensuring that you receive your trailer on time and ready to hit the road. We pride ourselves on our reliable service, which means you can trust us to deliver the trailer you need, when you need it.
When it comes to finding food trailer builders near me, look no further than Golden State Trailer. Our team of experts is dedicated to providing you with exceptional service and quality, ensuring that your food trailer is the perfect fit for your business. So whether you're just starting out or expanding your business, trust us to build the perfect trailer for you. Contact us today to get started!