THE BEST
FOOD TRAILERS
IN CALIFORNIA
START OR EXPAND YOUR FOOD TRAILERS BUSINESS TODAY
Don't miss out on the opportunity to kickstart a thriving business. Purchase our food trailer and receive a 50% discount on wrapping.
We build food trailers for all types of businesses, we create customized food trailers that can fully satisfy all your needs.
We have over 30+ ready-made trailer models in our catalog. Below are some of our best-selling models.
If you're looking to start a food truck business but don't know where to begin, you're in luck! Our team of experienced professionals are here to assist you every step of the way. From concept to design, our focus is on bringing your vision to life. Our fully customized, state-of-the-art food trucks are designed to make your business stand out in your local food truck scene.
Our team is dedicated to ensuring that your unique needs are met and that your food truck is tailored to your specific requirements. Whether you need assistance with the design or build of your food truck, our team is here to help. Contact us today to start the process of creating your dream food truck!
Food Trailers Loans & Financing
We believe that dreams should come true, and we are glad that we can help you with this.
We partner up with companies to offer financing help. They can provide your company with a flexible finance solution with competitive rates, while providing you with personalized customer service.
Let's Build Your Dream
Building a food Trailer is easy with Golden State Trailers
Our mission is to help businesses of all sizes bring their passion to customers and communities through eye-catching, self-contained and mobile point-of-sale equipment.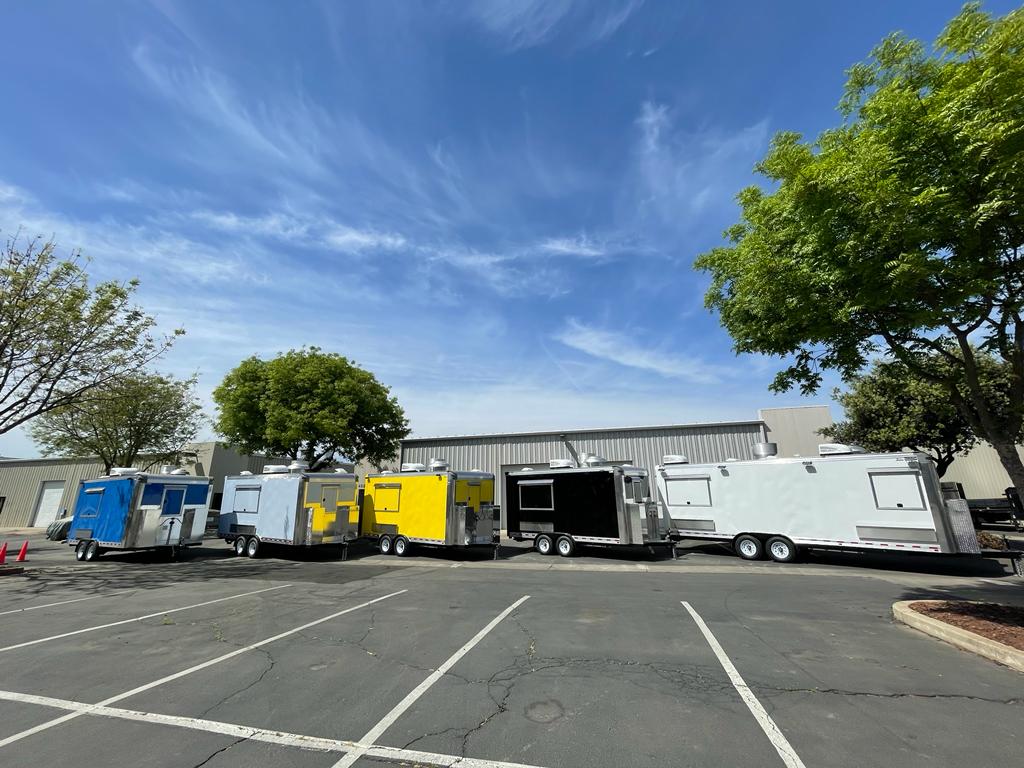 Why choose Golden State Trailers ?
We create trailers in which it is comfortable to work! We have spent many years to create the right arrangement of equipment for quality and comfortable work in the trailer. 

Our trailers are assembled by professionals, so you can be sure that you will get a durable trailer with quality equipment.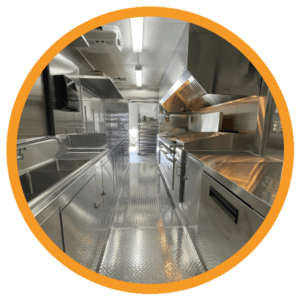 Our kitchens and equipment guarantee the quality and safety of your entire kitchen. All of them are made of stainless steel and installed according to the needs of the county health department.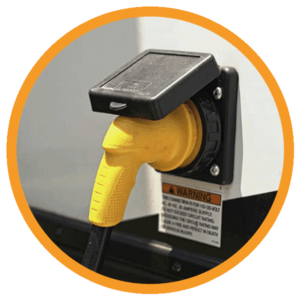 We make the safest electrical connections, we don't leave cables or any dangerous elements in sight, that's why our food trailers are manufactured with the highest safety and quality measures and are always tested.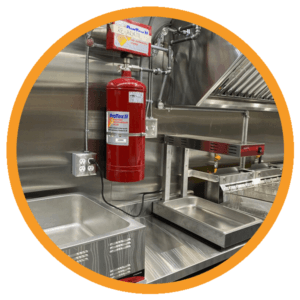 All of our food trailers come with a fire suppression system to keep you, your workers and your customers safe, and to help you pass inspections quickly and easily.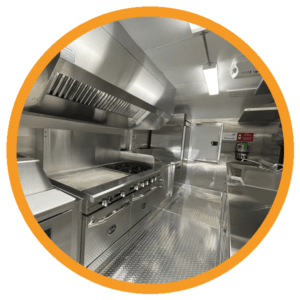 We build your food trailer with all Ministry of Health certifications, stainless steel, lighting, fire suppression system, external electrical outlet, non-slip steel floor and many other features to ensure quality and durability.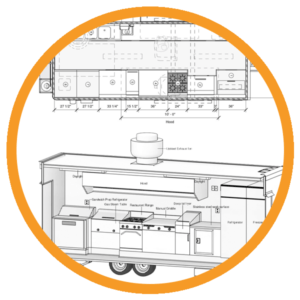 Each food trailer has drawings of the electrical circuit, gas and water systems, as well as overall dimensions. No matter where you use your food trailer, we guarantee it will pass inspection.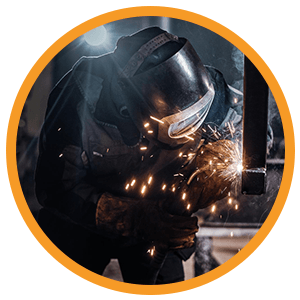 We are confident in the quality of our work and the durability of the equipment we use. We give a guarantee for the work performed, as well as for all equipment that is installed in our food trailers.
GET YOUR CUSTOM QUOTE
Our specialists are ready to give you a FREE custom quote for your Food Trailer
Let's Build Your Dream Food Trailer!